Unintended pregnancy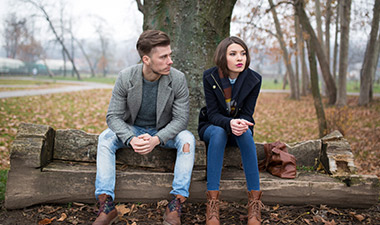 Nearly 50% of all pregnancies in Canada are unplanned. Unintended pregnancy is a common and can be a difficult experience for women of all ages, from adolescence to near menopause. If you are faced with a pregnancy you did not intend, you may find it helpful to discuss your options with a physician, public health professional, or family member. You need someone you can count on to be non-judgemental. If you find you are in a position of not having anyone you can trust to talk to, you can seek out unbiased counselling services. The Canadian Federation for Sexual Health maintains a list of member organizations, such as Planned Parenthood, that provide counselling services in Canada. You will have to base your decision on your own personal set of circumstances.
Your options include keeping the baby, abortion, or adoption.
I am going to keep the baby – what do I do now?
If you are choosing to keep the baby, you will need to contact a health care provider to get prenatal care as soon as possible. Depending on availability, you may choose a family doctor, obstetrician, or midwife. Eating well, taking a prenatal vitamin containing folic acid, and avoiding alcohol and other substances are important.
I am going to terminate the pregnancy – what do I do now?
Access to abortion services varies depending on where you live. You may find a clinic, physician's office, hospital, or specialized women's centre in your area. You explore your options by using this list of abortion clinics in Canada. No matter where you go, you have the right to a safe and effective abortion. You should receive supportive, compassionate, and confidential counselling to help you through what can be a difficult life event. You should have a full understanding of how the abortion will happen and what the possible complications are.
I am going to give the baby up for adoption – what do I do now?
If you have decided that the best choice is to give your baby to adoptive parents, you can meet with a social worker or crisis pregnancy specialist to receive counselling and help you through the process. You may pursue an open adoption, where you exchange contact information with the adoptive parents, or a closed adoption, where no contact with the adoptive parents occurs. Usually you can be involved in choosing adoptive parents for your baby. Adoption processes vary from province to province.